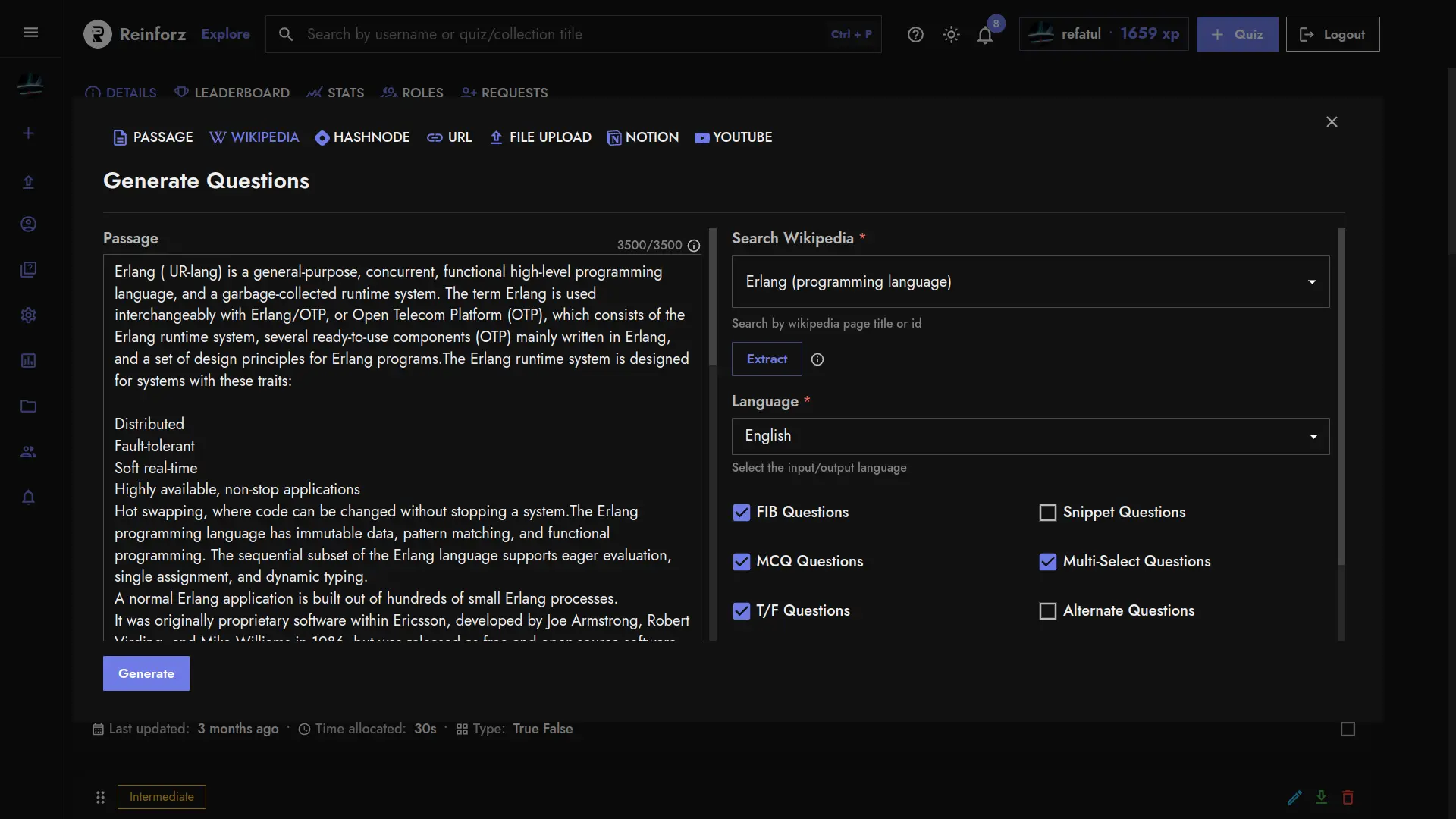 Wikipedia Content Extraction
Harness the power of Reinforz's latest feature to tap into the vast repository of Wikipedia articles. Extract and edit text from any article, then click "Generate Questions". This process creates an interactive quiz, promoting efficient study and knowledge retention. With such a wide range of topics to choose from, learning has never been more accessible.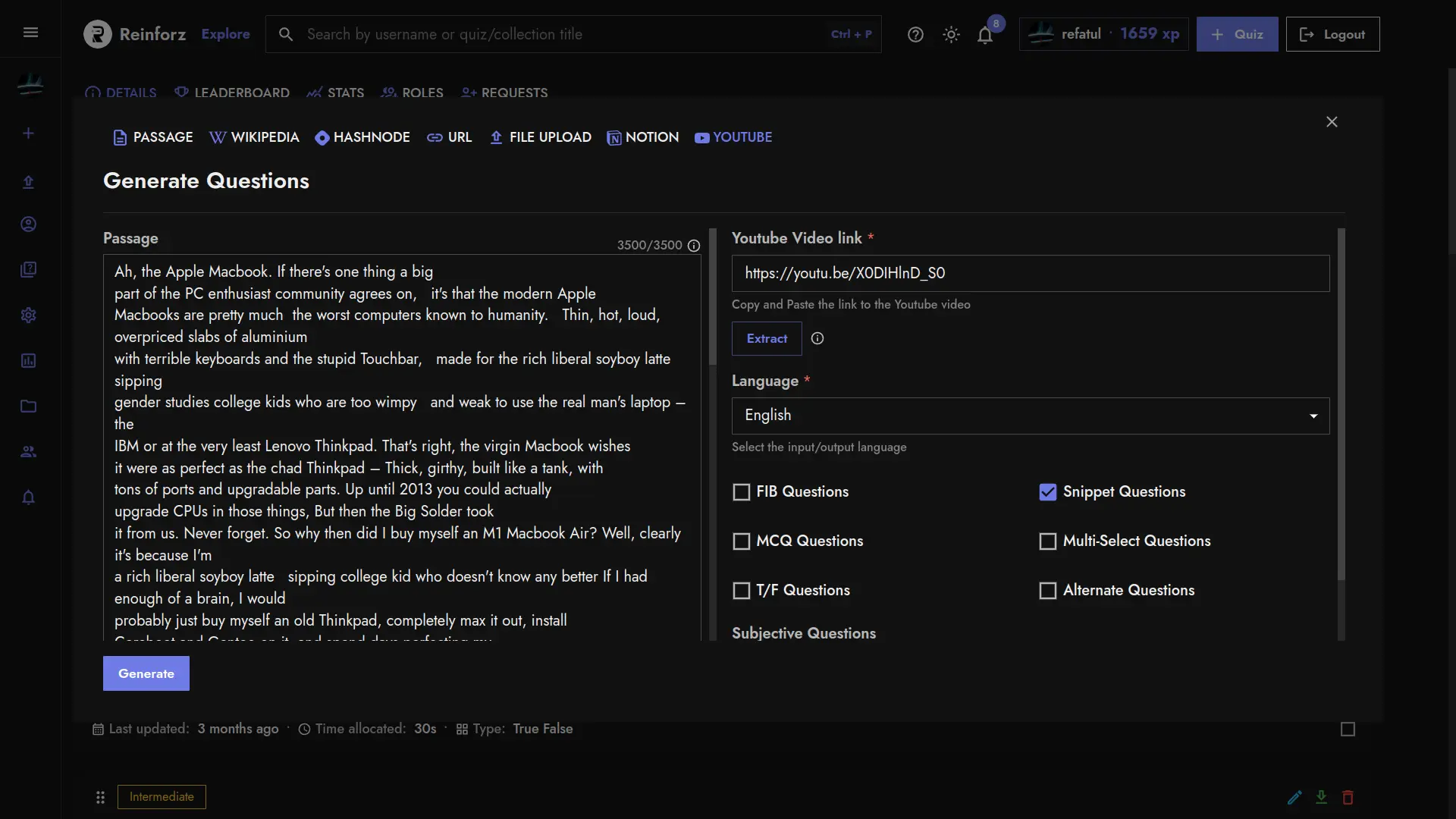 YouTube Video Content Extraction
Elevate your learning experience with Reinforz's new feature that extracts text from any YouTube video. Review, edit, and then generate questions from the extracted content, transforming any video into an interactive quiz. Harness the power of multimedia learning with this innovative tool.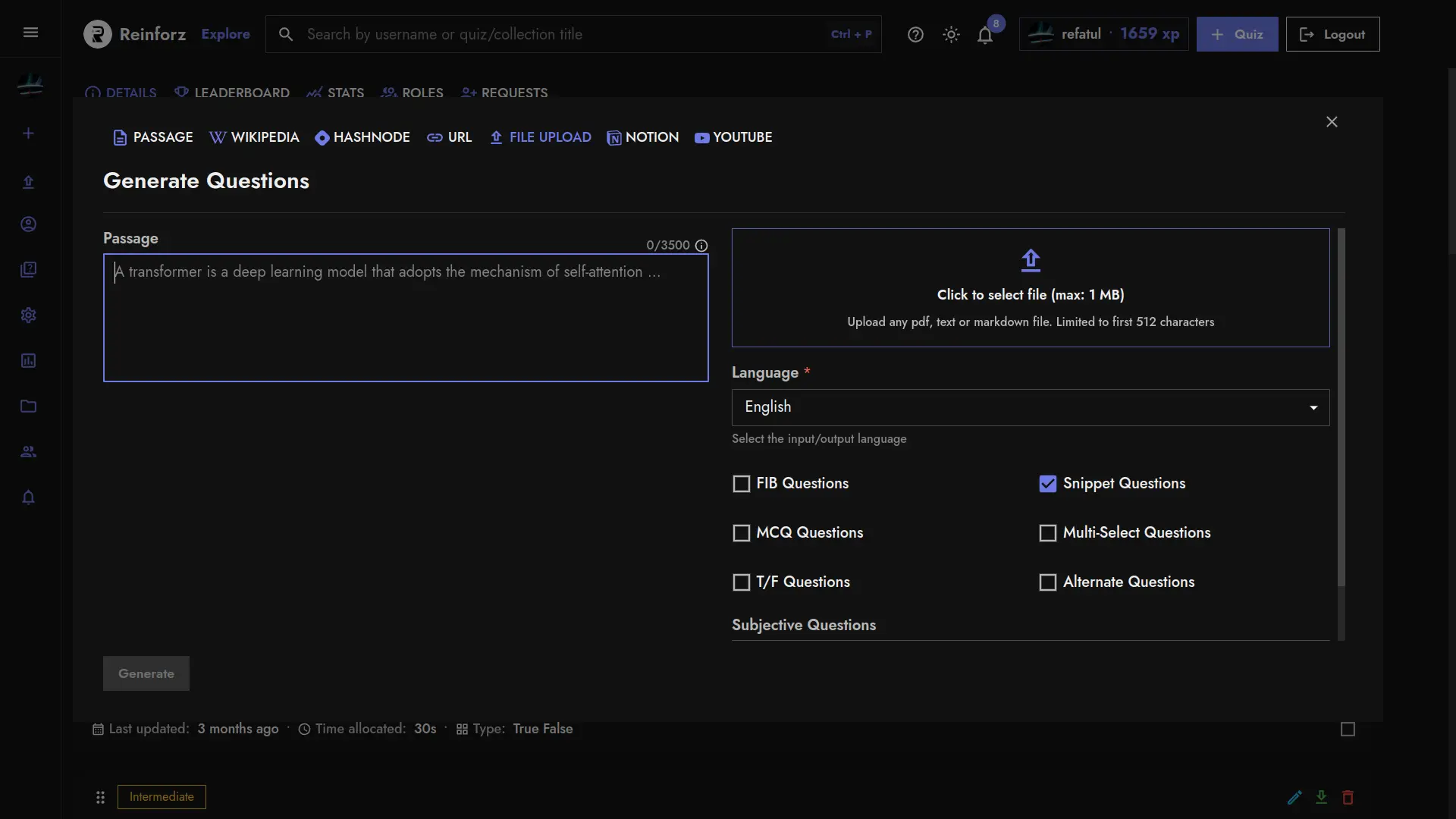 Multi-Source Content Extraction
Reinforz's new feature expands your learning resources by extracting text from PDFs, URLs, and various websites. Edit the extracted content, then generate interactive questions, turning any document or webpage into a custom study tool.