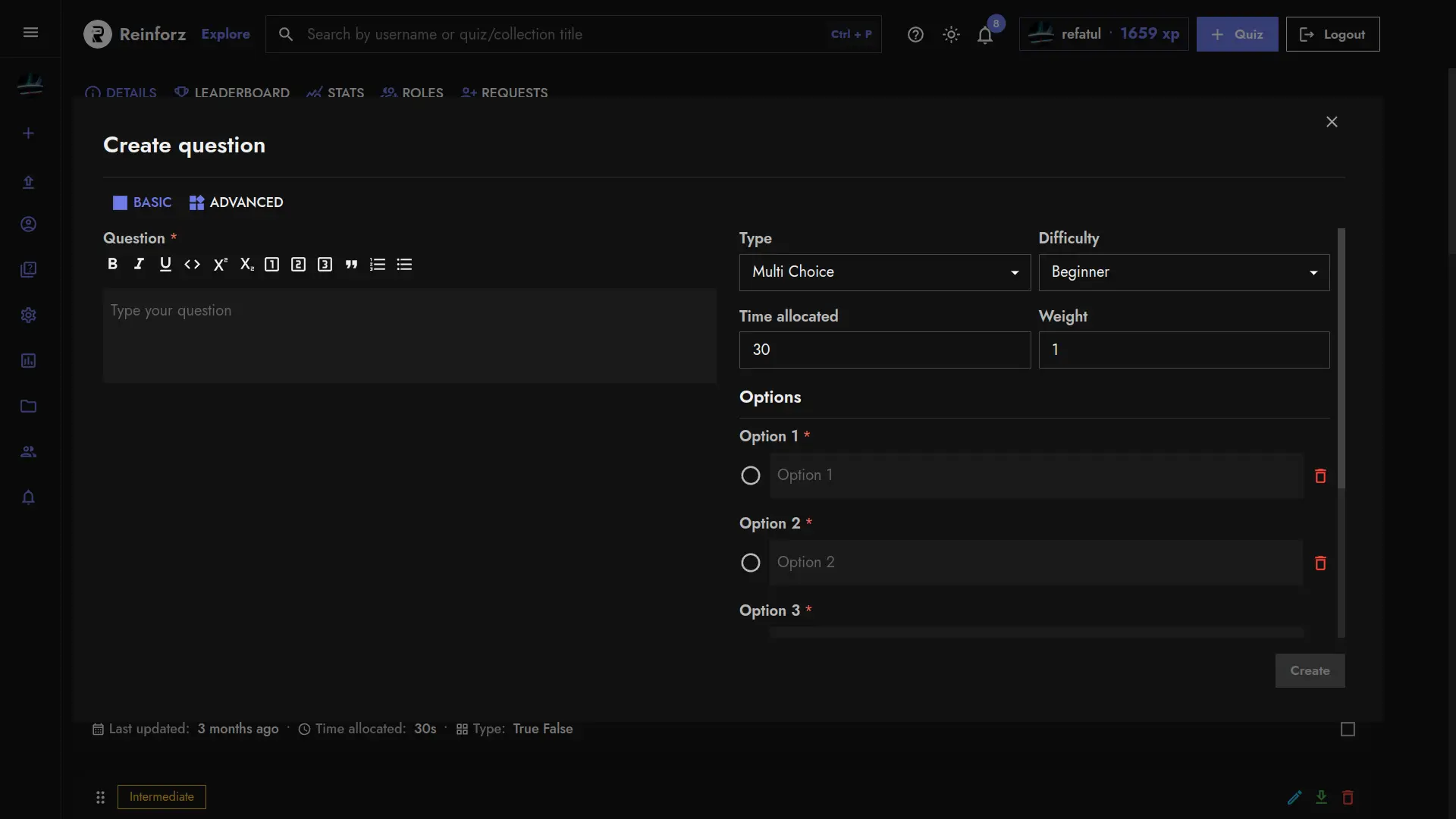 Basic Question Editor Mode
Basic mode allows users to create questions within the question editor using a simplified interface. In basic mode, users can focus solely on crafting the questions based on the desired question domain without any additional functionalities or complexities.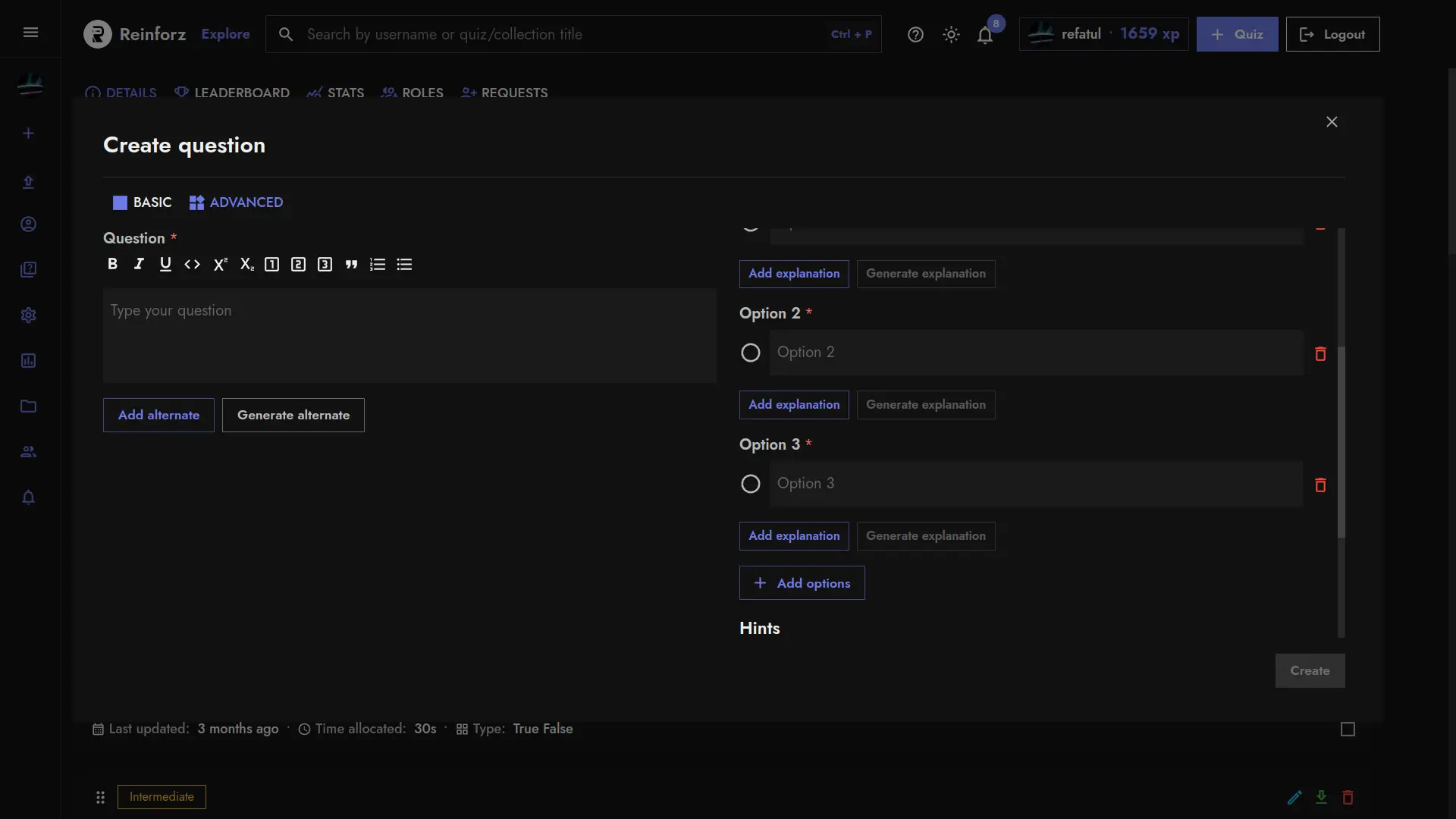 Advanced Question Editor Mode
The Advanced Question Editor Mode provides additional features for creating questions, including the ability to add alternate questions, hints, and explanations. The alternate question feature enables users to display different questions when the quiz or assessment is played, adding variety and increasing the challenge for learners. Additionally, hints and explanations can be included to provide additional guidance and information to learners when needed.