Re

shape

invent

imagine

inforce

volutionize
Education with
AI
Our AI-powered platform helps institutions, educators, and learners save time and effort by automating academic tasks, providing an all-in-one solution for their daily needs. With features extending from question generation to detailed reports and leaderboard, Reinforz simplifies the academic process and improves learning outcomes.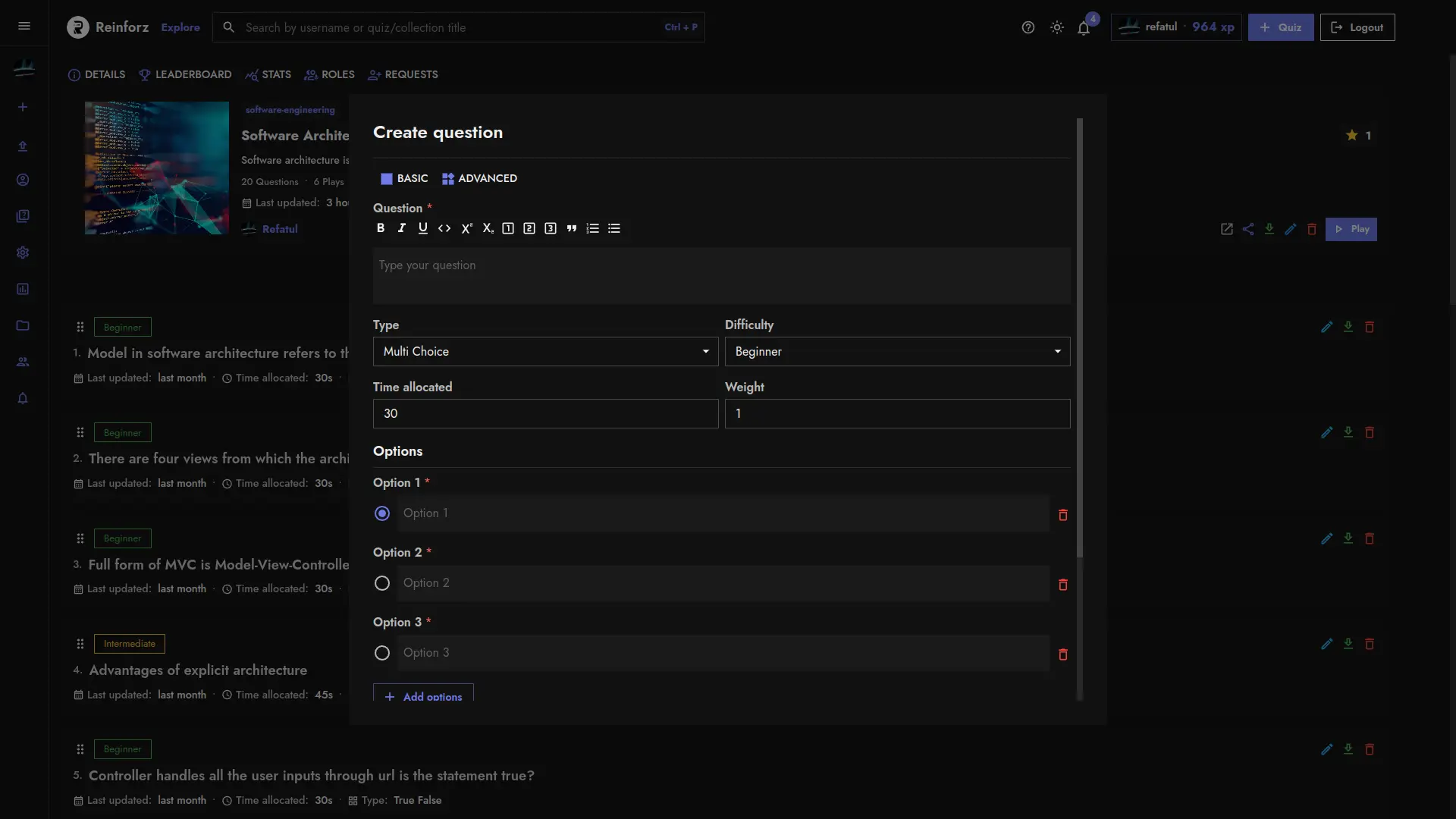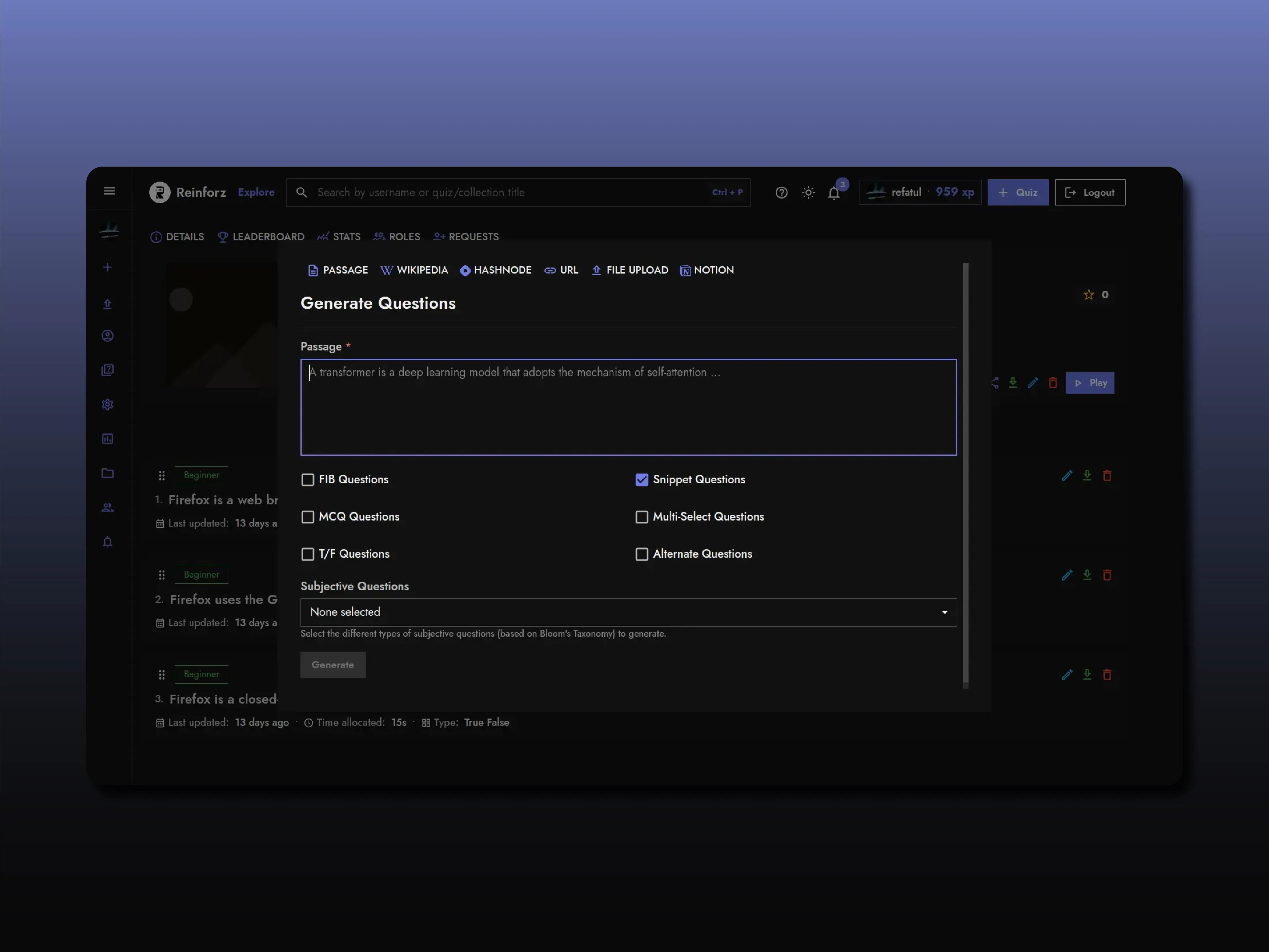 Make Question Creation 5x Faster
Embrace efficiency with Reinforz. Our advanced question generator lets you focus on teaching while we automate the question creation process. Powered by ChatGPT API, experience automation at its best.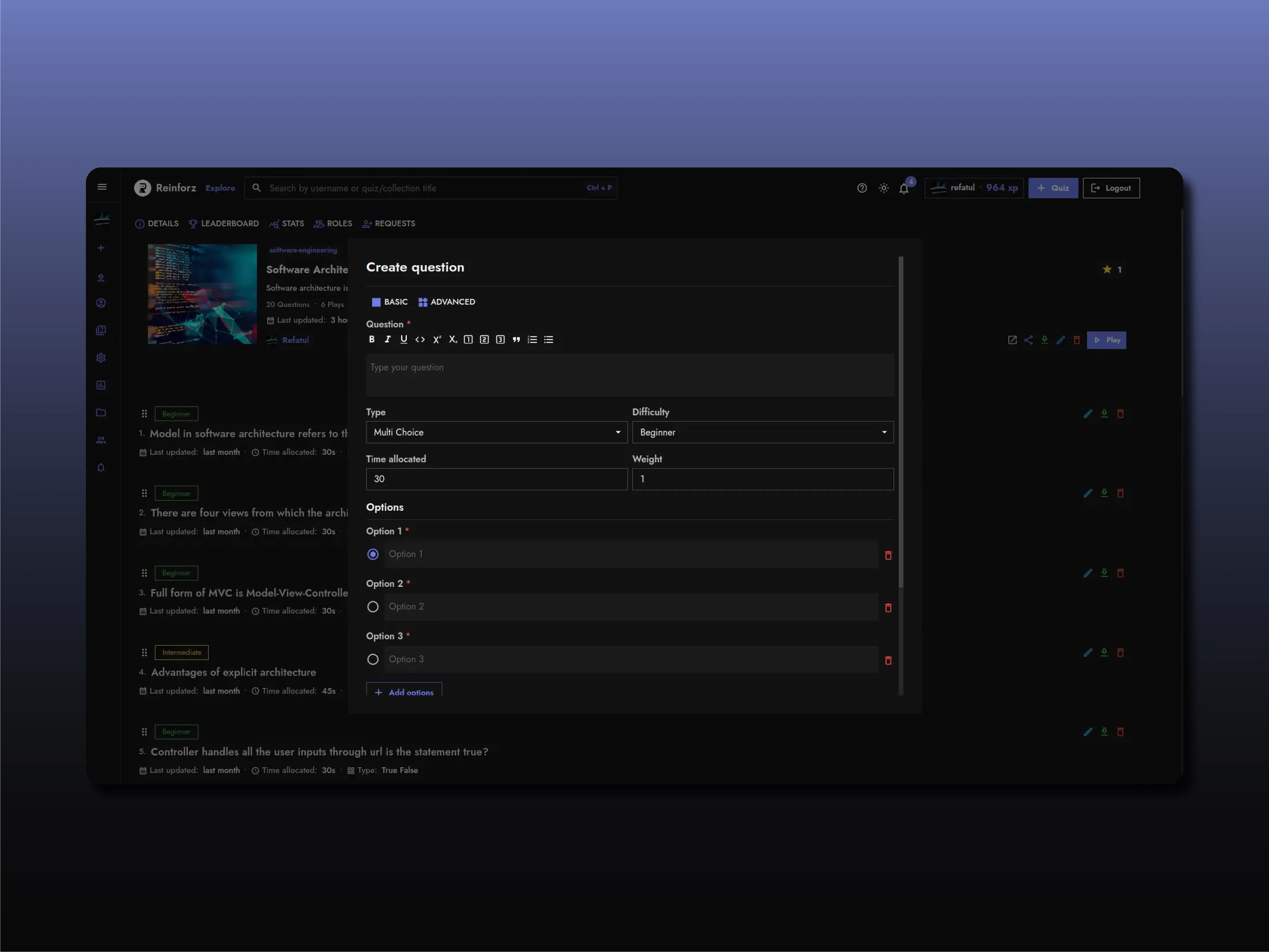 High Customization for Personalized Questions
Shape your learning with Reinforz's adaptable question editor. Modify questions to match your needs. Transition between easy and advanced settings to add useful hints and explanations. With Reinforz, you create a quiz that adapts to you.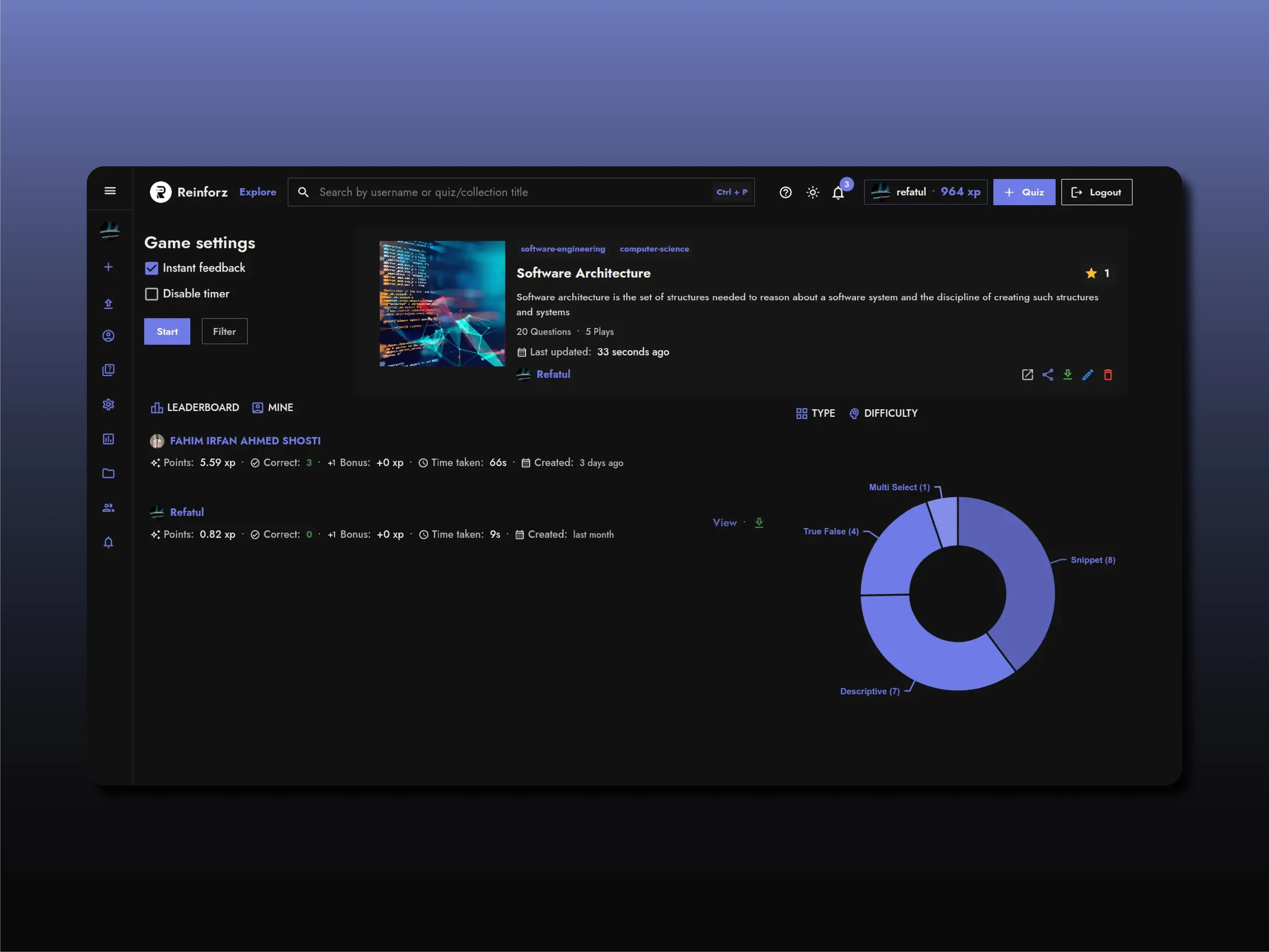 Improve Through Healthy Competition
Engage in friendly rivalry through Reinforz's Quiz Leaderboard. See how you fare against others and your previous scores. As you progress, you will earn xp and gain higher position in the global leaderboard.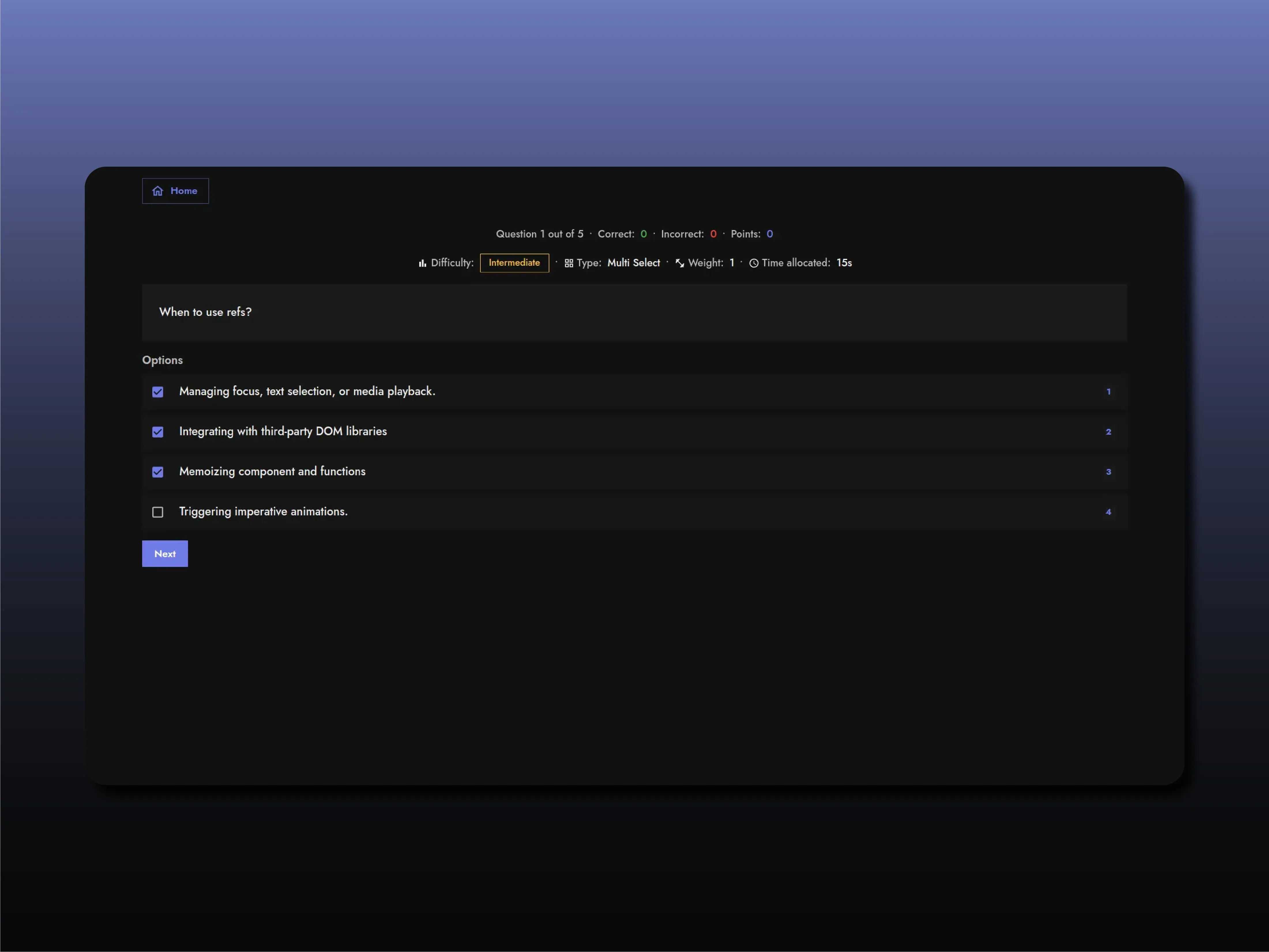 Unleash the Fun in Learning
Dive into an exciting journey with Reinforz's gamified quizzes. Our beautiful and intuitive interface makes it easy for you to play quizzes in a fun, enjoyable and interactive way.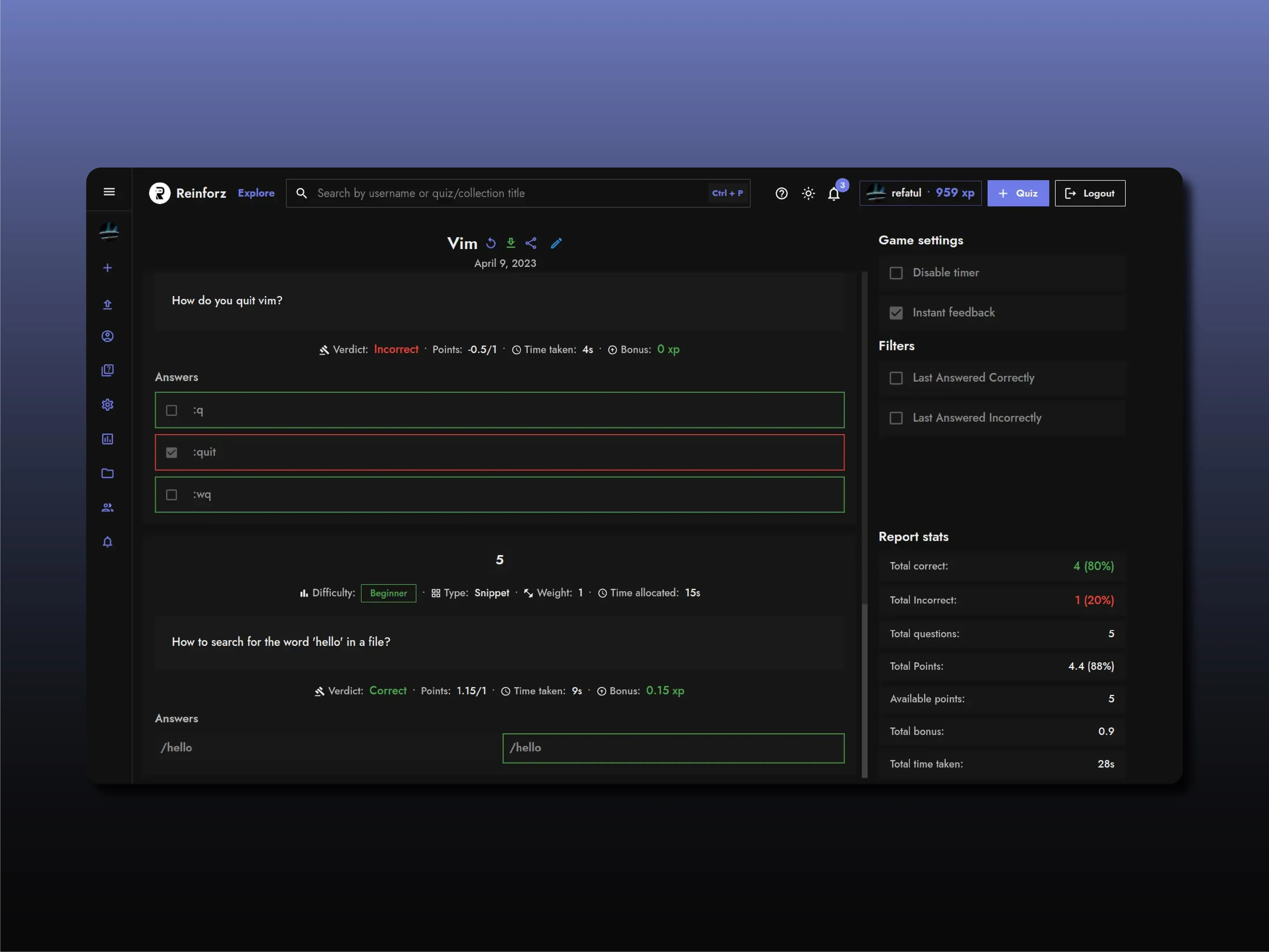 Detailed Performance Report for Greater Insights
Review your quiz performance with Reinforz's Detailed Quiz Report alongside personalized feedbacks. Understand where you shine and where you can do better. With our replay option, focus on areas that need a little more attention.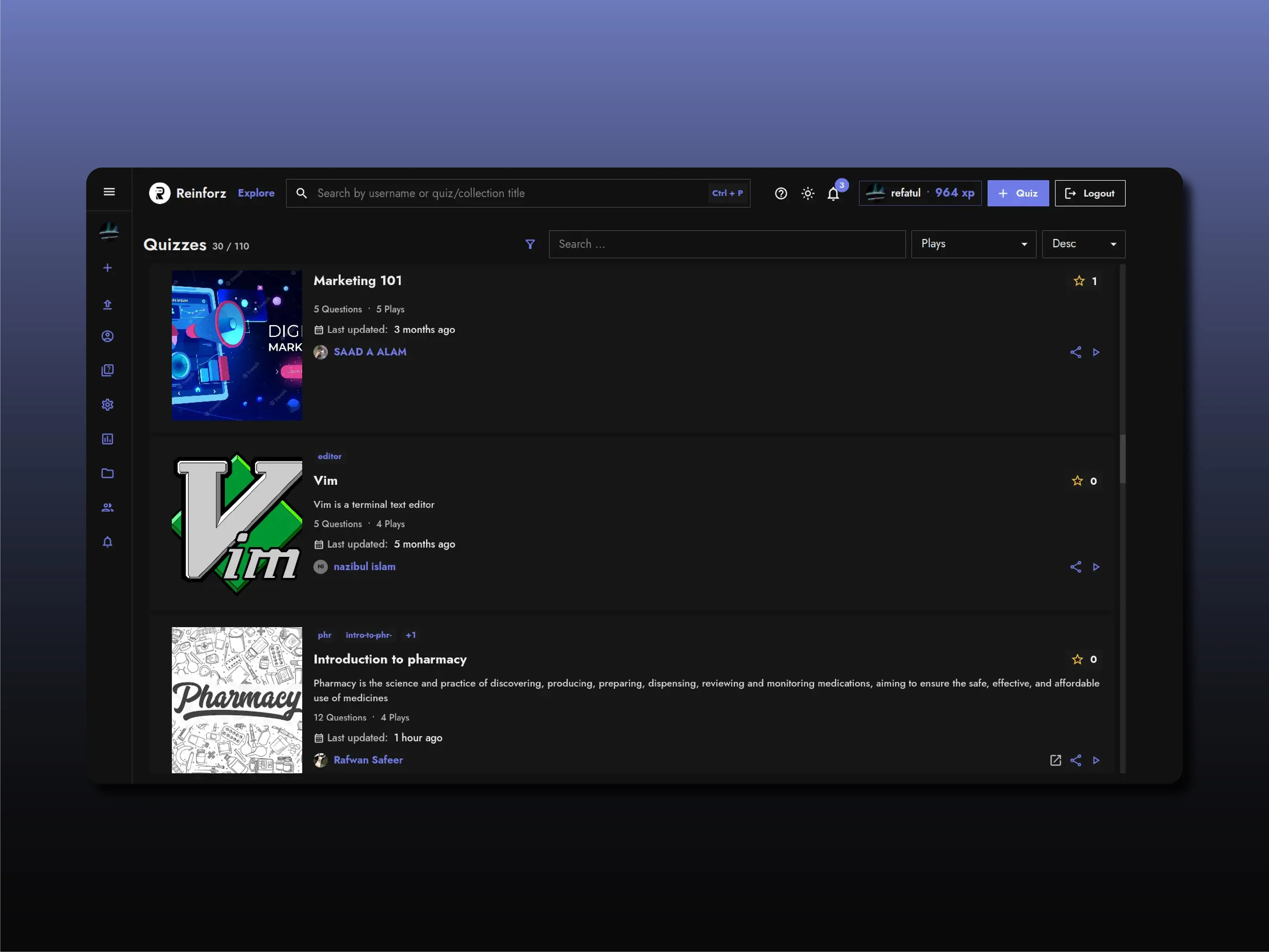 Embark on a Learning Adventure with our Explorer
Find quizzes on topics you love, crafted by learners like you in our Quiz Explorer. Every quiz is a step toward broadening your knowledge in a fun way.
Quiz Import/Export
Effortlessly export & import quizzes in multiple formats.
Quiz Permissions
Manage view, edit access to your quizzes with roles.
Quiz Collections
Organize, store, access quizzes effortlessly with Collections.
XP System
Earn points by performing activities on Reinforz platform.
Personal Profile
Showcase your personal profile, follow others and much more.
In App Notifications
Stay updated on the latest activities and updates.
Quiz Invite Link
Invite others to play quizzes you created.
Create Quiz From Videos
Generate questions from YouTube videos.
Unlocking Possibilities: User-Centric Use Cases
Discover the versatile applications of Reinforz, designed to provide an all-in-one comprehensive solution and cater to the unique needs of educators and learners.
Educators
Tom, a hardworking teacher, wished for more time teaching his students, instead of crafting questionsand grading answers. That's when Reinforz'sAI platform stepped in, taking over the workflow of assessments, allowing Tomto focus on what he truly loves - teaching.
Learners
Jake, a high school student, needed a better way to test himself. That's when he found Reinforz! Using its AI, he could even turn his favourite YouTube videosinto quizzes. Together with effortless progress tracking, studying has become a whole new, enjoyable journey for Jake.
Integrations
We believe in seamless synergy between your favorite platforms and our services. That's why we offer a broad spectrum of integrations, with new ones added regularly, tailored to meet your needs.
Partners
We want to thank our current partners for trusting us and our innovative solutions. Together, we're shaping the future of education.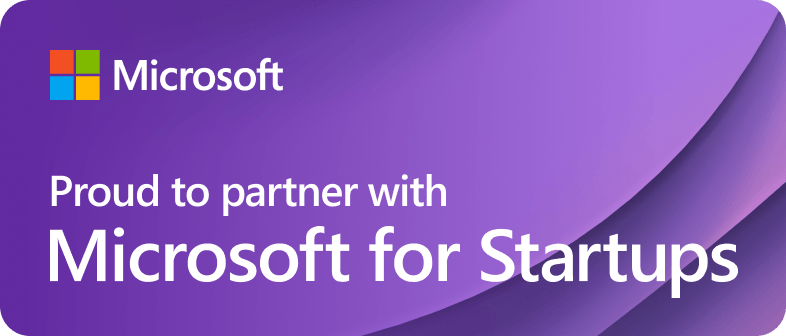 Reinforz AI is proud to be part of the Microsoft for Startups Founders Hub
Pricing
We're committed to providing our customers with the best value.
$
12
/ month
(if billed annually)
check_circle2500 Rz tokens
check_circleGPT-4 access
check_circlePrivate quizzes
check_circle60K character input
check_circle25 MB file uploads
check_circleExport in all formats
check_circle24/7 Customer Support
check_circlePrivate reports
Latest Articles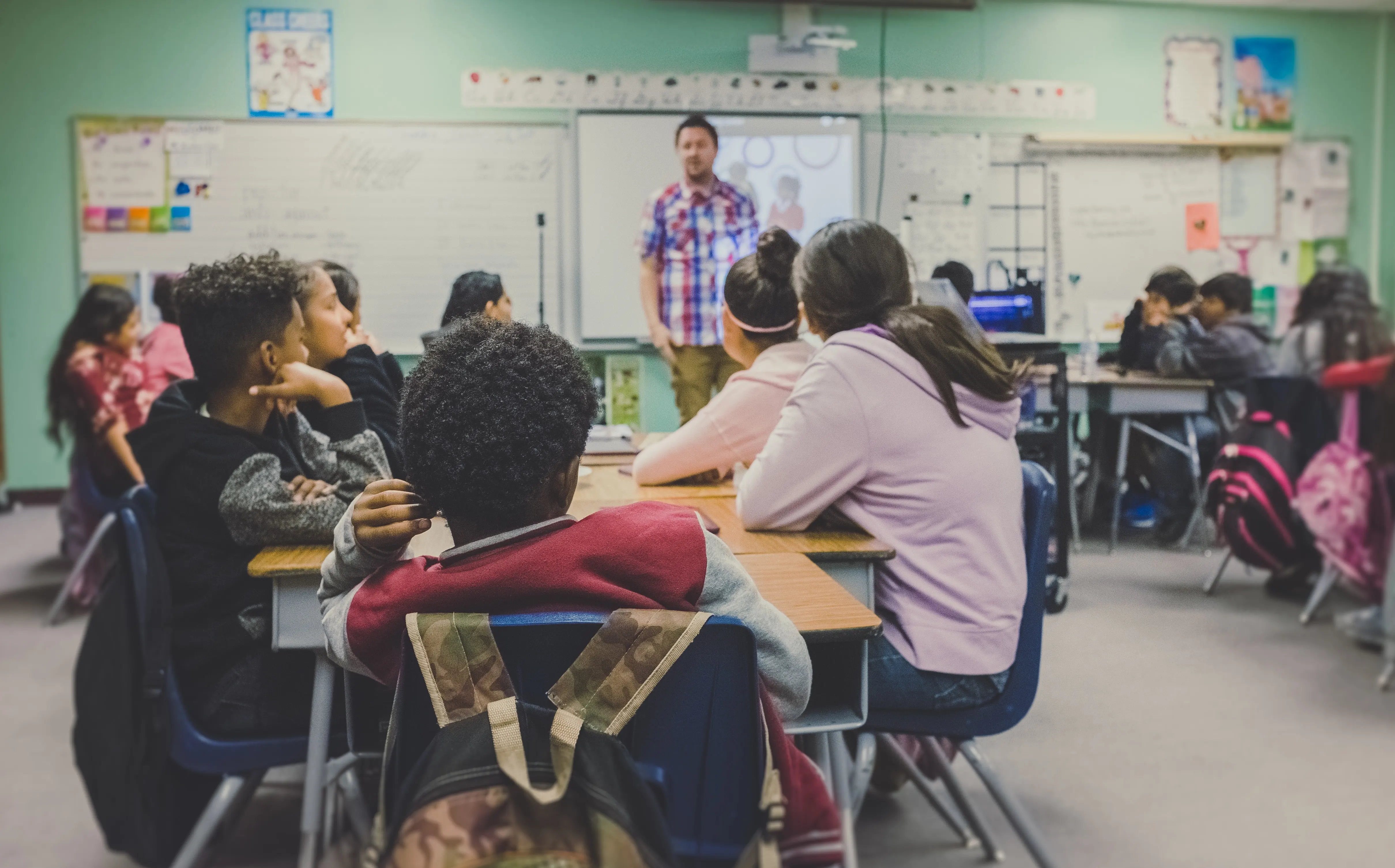 Personalized Learning: Shaping the Classroom of Tomorrow
Posted on: 24th August, 2023
Discover the fascinating world of personalized learning, where technology is more than a tool; it catalyzes educational transformation. These revolutionary educational advancements, such as learning analytics, adaptive software, and customized content, propel the transition toward personalized learning models.
Read