Reinforcing Human Learning With
AI
Our AI-powered platform helps institutions, educators, and learners save time and effort by automating academic tasks, providing an all-in-one solution for their daily needs. With features extending from question generation to detailed reports and leaderboards, reinforz simplifies the academic process and improve learning outcomes.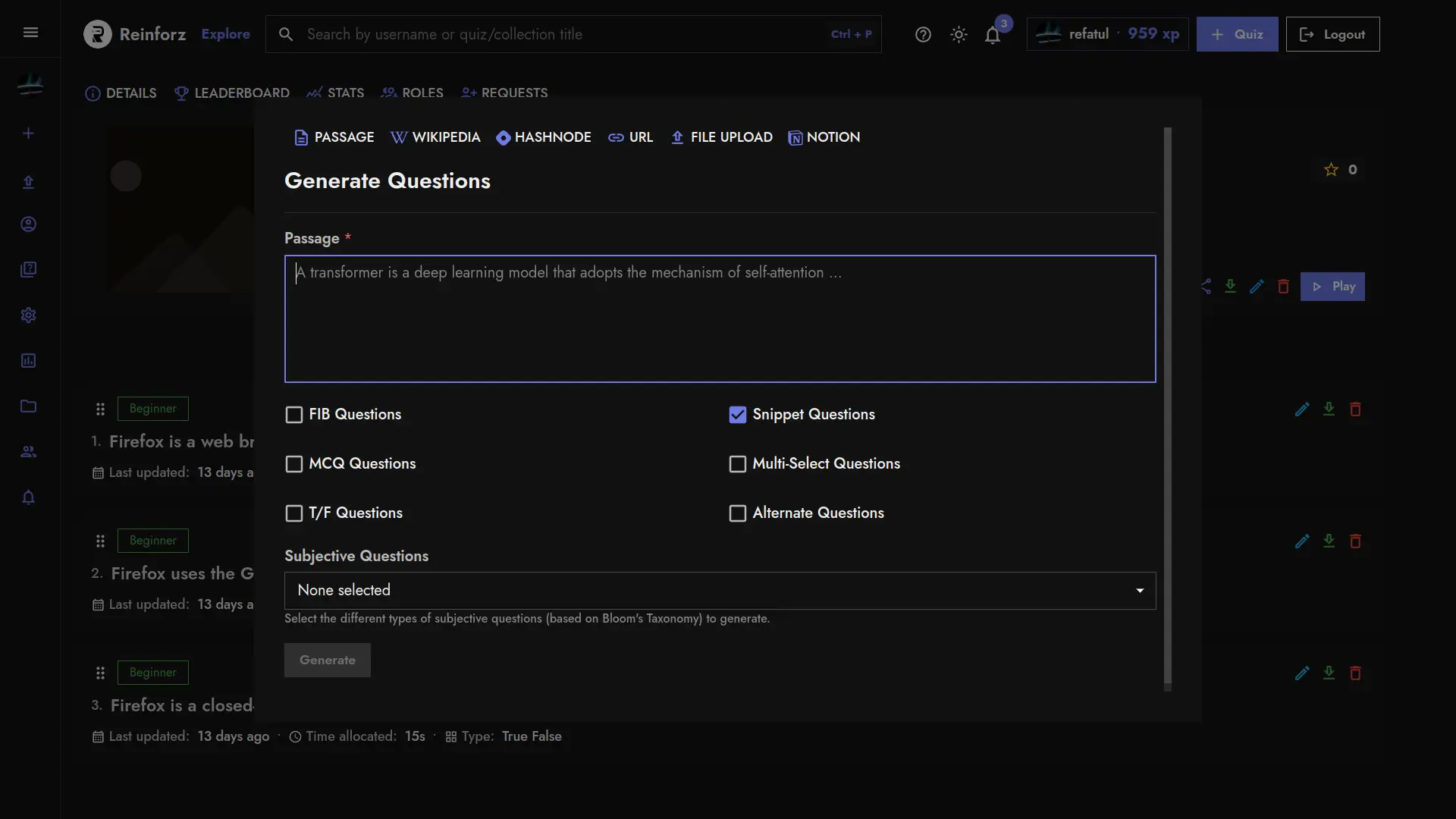 ChatGPT-driven Question Generator
Leverage the power of ChatGPT to generate various types of questions, including true/false, multiple-choice, fill-in-the-blank, short, and even from bloom's taxonomy. Extract content from various sources like URL, Wikipedia, Notion, Hashnode, file or any given passage to produce engaging and informative questions that cater to different cognitive levels, elevating your learning experience and knowledge retention.
Learn More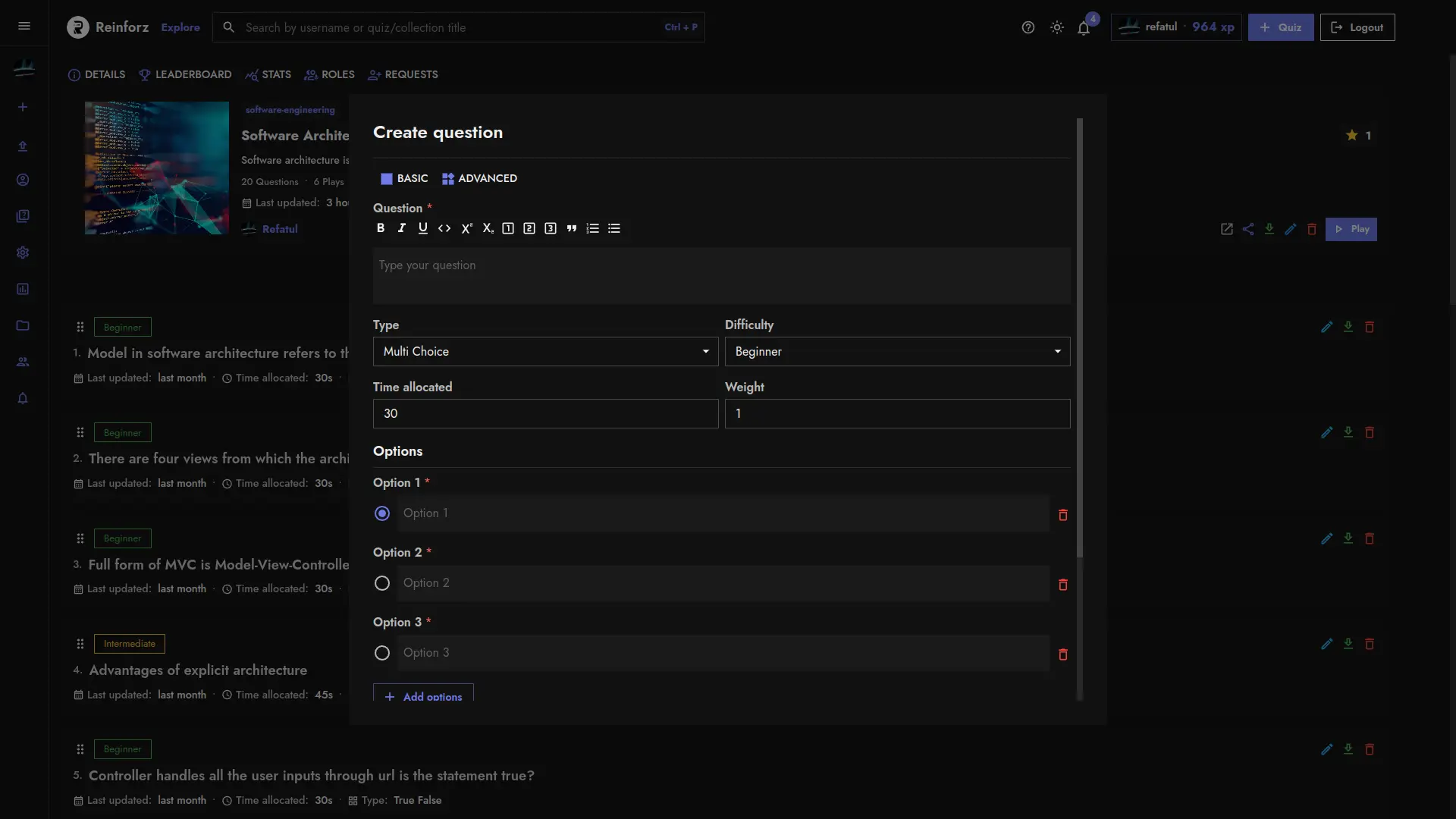 Versatile Question Editor
Experience the power and flexibility of Reinforz's versatile question editor, designed to cater to your quiz creation needs. Our comprehensive editor allows you to modify the generated questions according to your liking, all from a single, user-friendly interface. Choose between basic and advanced modes depending on your requirements. The advanced mode offers additional features, such as the ability to add hints and explanations, ensuring a rich and engaging learning experience for the learners.
Learn More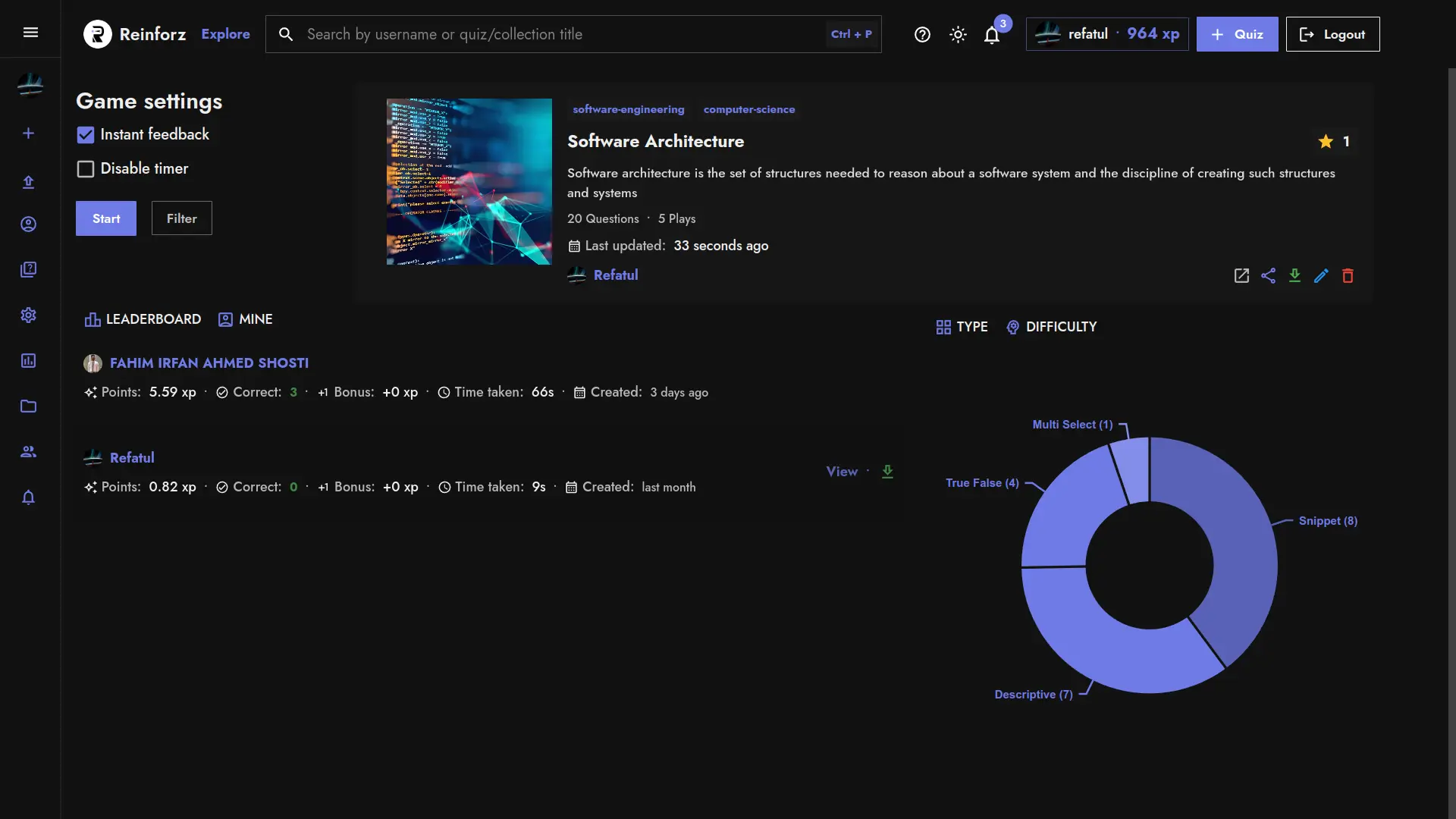 Realtime Quiz Leaderboard
Foster healthy competition with Reinforz's Competitive Leaderboards, featured on every quiz. Compare your performance to the best attempts by other users, as well as your own previous attempts. Gain insights into points earned, bonuses, and time taken, fueling your motivation to improve and climb the ranks as you enhance your learning experience.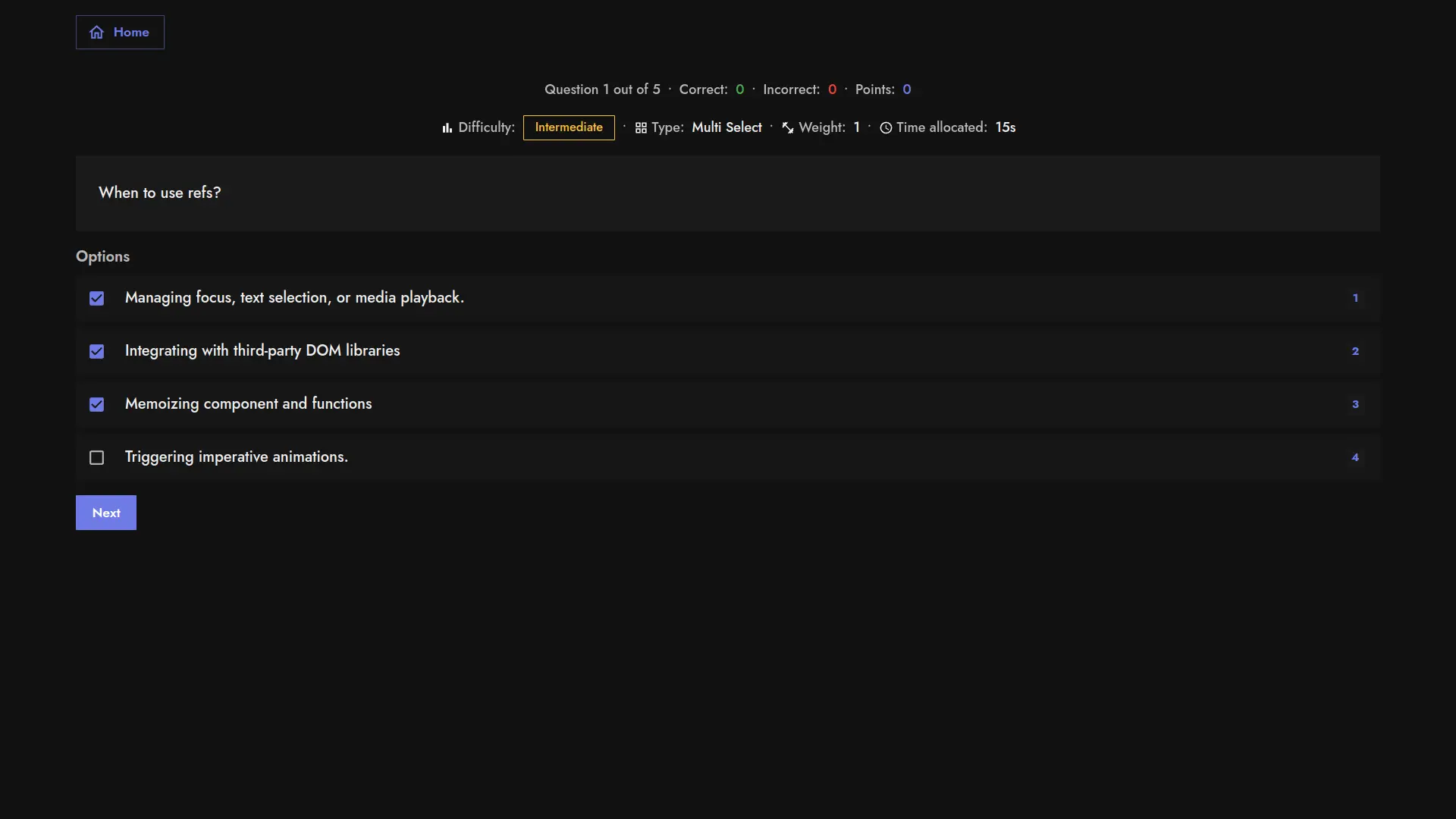 Gamified Quiz Experience
Immerse yourself in Reinforz's gamified quiz experience, transforming your learning journey into a fun and engaging activity. Play quizzes and track your performance with real-time metrics, making it easy to monitor your progress and enhance your knowledge retention. Enjoy a captivating and interactive approach to learning that keeps you motivated and eager to explore new topics.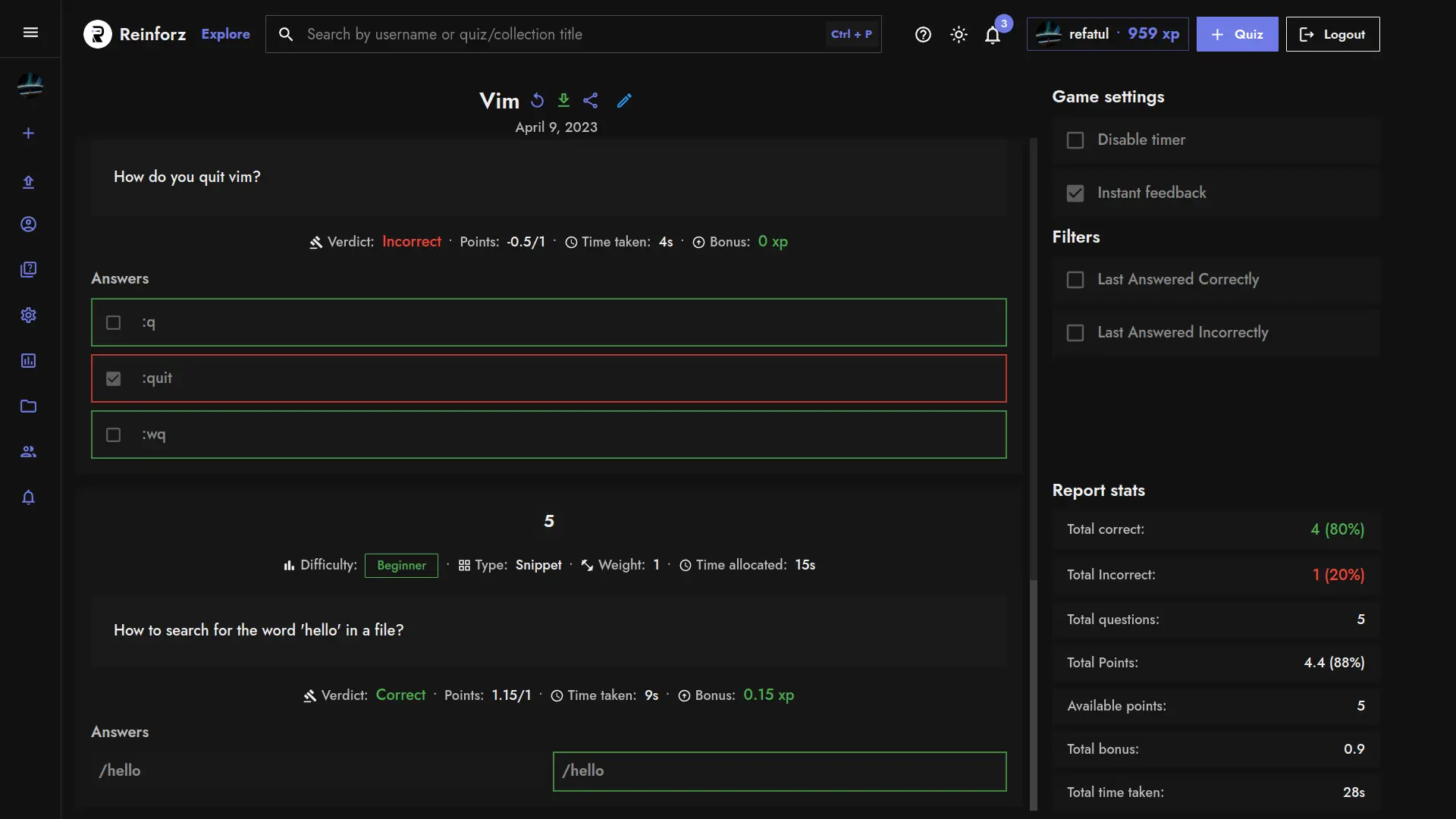 Performance Insights & Improvement Metrics
Dive into the details with Reinforz's Comprehensive Quiz Report, offering an in-depth analysis of your quiz performance. Review your gained points, experience, correct and incorrect answers, and identify areas for improvement. Reinforz enables you to replay the quiz for better understanding and mastery, as well as download the report to track progress and share your achievements. Reinforz is committed to supporting your journey towards continuous learning and self-improvement.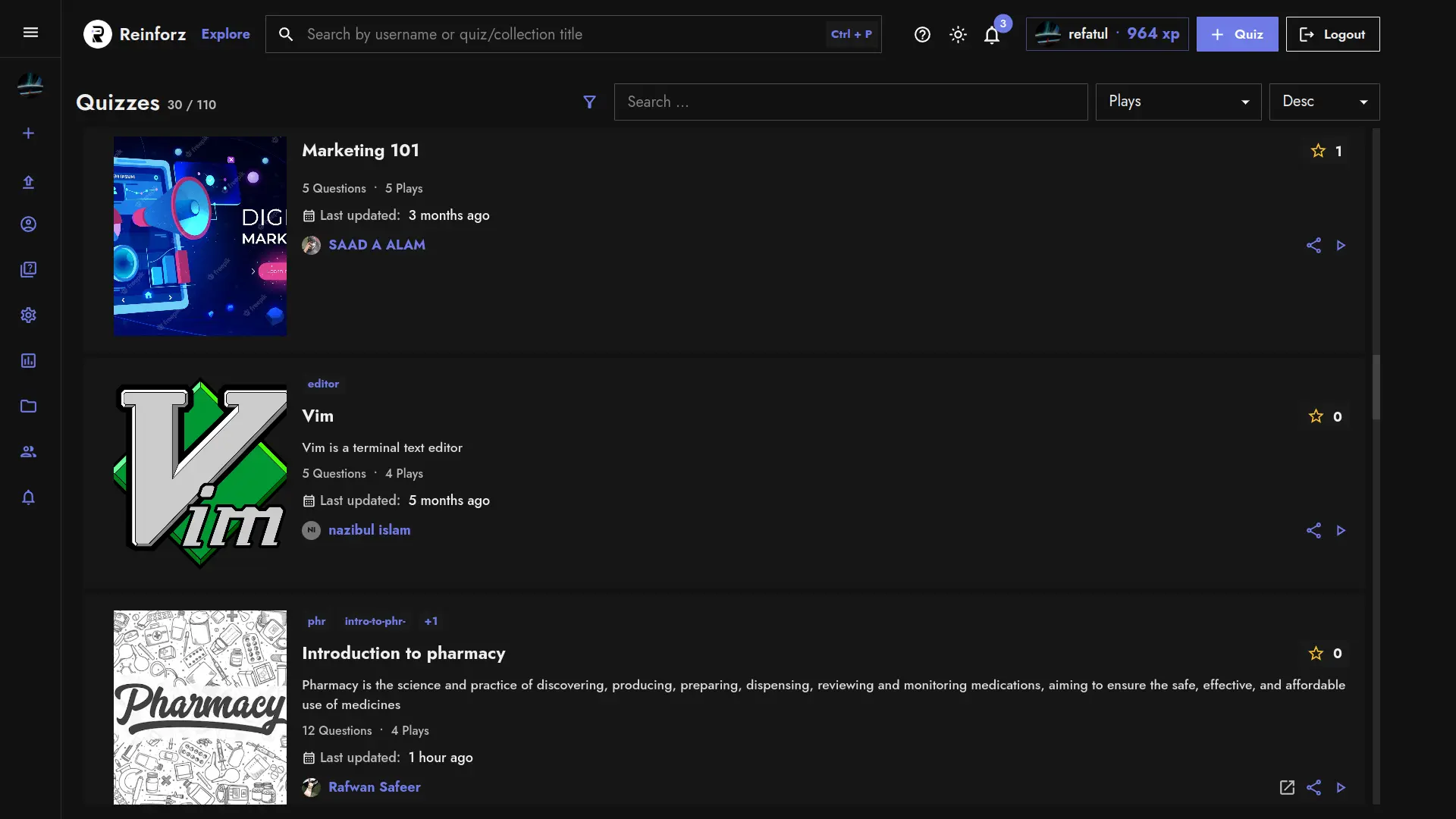 Explore User-Curated Quizzes
Dive into Reinforz's Quiz Explorer to explore quizzes crafted by other users. Search according to your desired topic and enjoy a wide variety of quizzes, offering a wealth of learning opportunities that cater to your interests and support your educational growth.
Quiz Import/Export
Reinforz makes sharing and managing quizzes a breeze with our simple import and export features. Anyone can quickly export quizzes in different popular formats like PDF, DOCX, or Markdown to fit their needs. Plus, sharing your quiz on your favorite social media is just a click away!
Group Collaboration
Join or create Groups to learn with your friends and classmates. In Groups, educators and learners can share resources, discuss ideas, and do much more. You'll also find detailed performance metrics for each student, a personalized dashboard, and a group-based leaderboard in one spot.
Quiz Collections
Keep your quizzes tidy using Collections. Create one and store your quizzes based on topics or themes, making it a snap to find and access the needed materials. Share your collections with your friends and peers, or provide them access to modify the collection.
Realtime Dashboard
Our dashboard is designed to provide a personalized and real-time experience, showcasing recommended quizzes tailored to your interests, trending quizzes popular among users, and an XP system to reward your progress as you perform various activities.
Personal Profile
Our dashboard is designed to provide a personalized and real-time experience, showcasing recommended quizzes tailored to your interests, trending quizzes popular among users, and an XP system to reward your progress as you perform various activities.
In App Notifications
Never miss a thing with our in-app notifications! Stay updated on who's following you, who loves your quizzes, who requested access to your quizzes, and many more.
And Many More...
Use Cases
Discover the versatile applications of Reinforz, designed to provide an all-in-one comprehensive solution and cater to the unique needs of educators, learners, and businesses.
With our AI-powered platform, you can create assessments effortlessly, monitor student progress, and gain insights into their performance. Reinforz takes the hassle out of lesson planning, letting you focus on what truly matters: teaching your students.
Our AI-powered platform tailors quiz to your interests, letting you learn at your own pace. Track your progress with detailed reports and leaderboards, and connect with friends for a collaborative learning experience.
Integrations
We support the following integrations at Reinforz with more constantly being added. Got an idea for an integration? Hop onto our discord server and let us know!
Our Partners
We are excited to have them on board and look forward to working together to achieve our common goals!
Latest Articles
We publish articles and guides on a regular basis. Check them out below!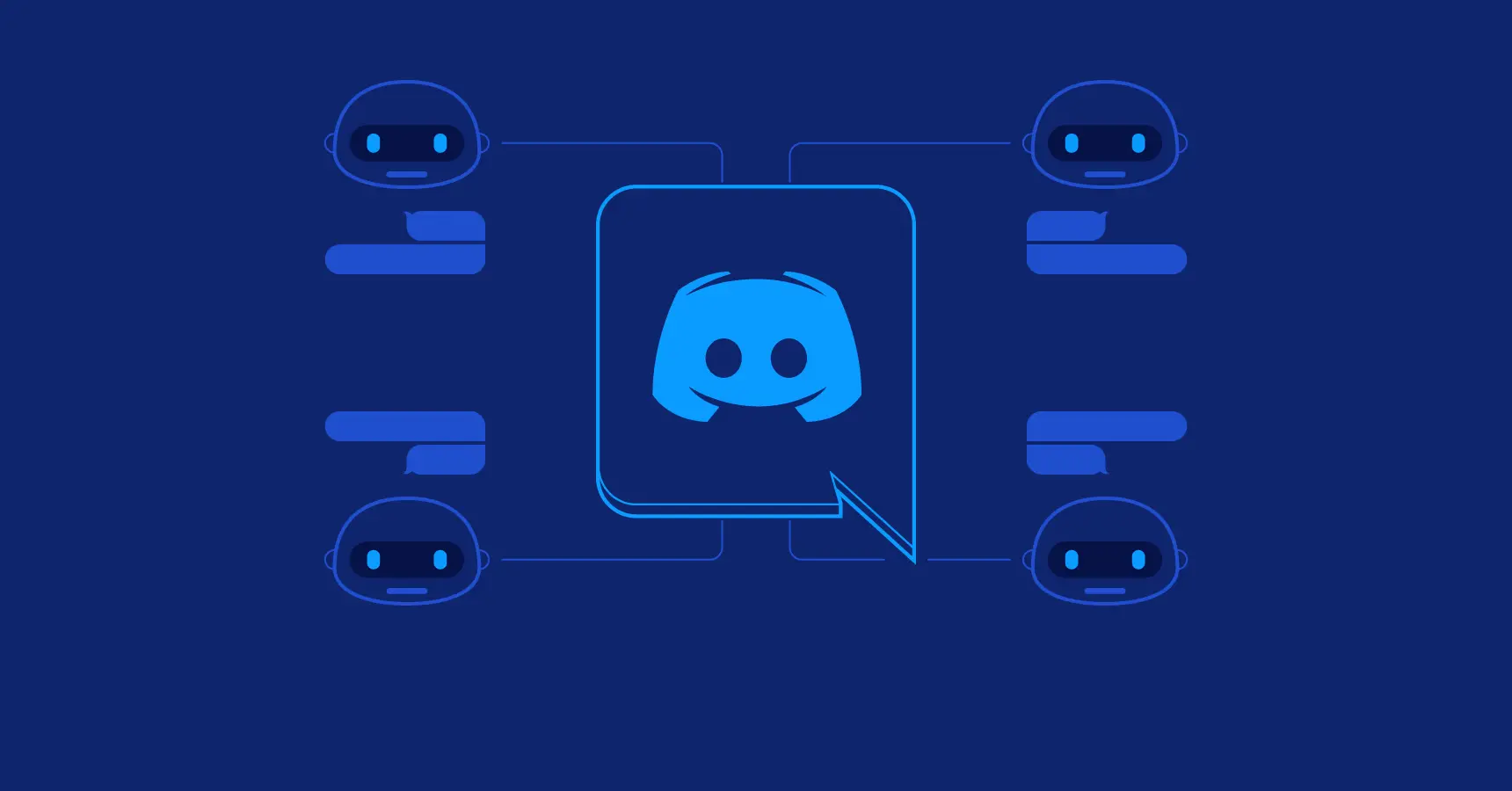 How to automatically receive messages in discord when a platform is down
Posted on: 12 Dec,2022
Automating the process of getting notified in discord if a platform's status is down by using DevOps utilities like...
Read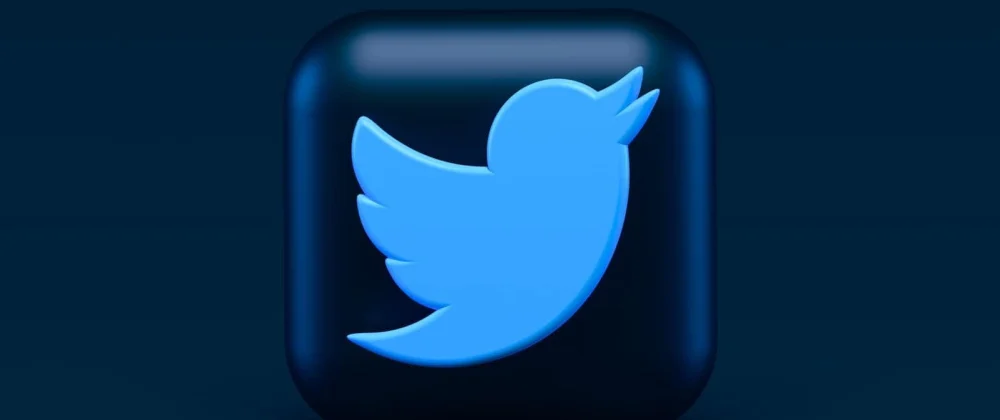 Twitter Oauth 2.0 authentication in a Full Stack Application
Posted on: 21 Oct,2022
Here, we will learn to implement authentication using Twitter OAuth 2.0 on a minimal working full-stack web application...
Read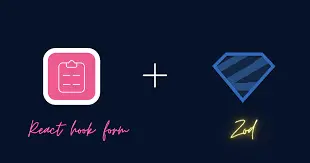 Switching from Yup to Zod for schema validation.
Zod is a TypeScript-first schema declaration and validation library. The term 'schema' to broadly refer to any data type, from a simple string to ...
Coming Soon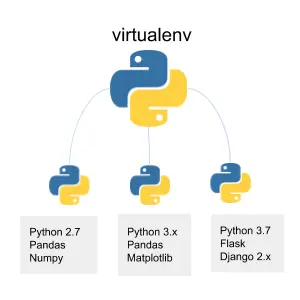 How to setup Python virtual environments in Conda.
Virtual environments are an absolute essential to work as a machine learning engineer or data scientist in Python. It enables you to...
Coming Soon